SDB Explorer UI is updated with many new, enhanced and important features for using Amazon SimpleDB services. SDB Explorer is a flexible and powerful tool and it has a very easy-to-use interface for deploying Amazon SimpleDB. Here are some important features: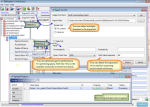 Export Domain in CSV :
The new SDB Explorer supports export domains in comma-separated values (CSV). With this new and updated version, you can easily export the contents of domain in CSV and import it back to the same or any domain. Therefore, you can easily export, import or copy your precious data by using SDB Explorer.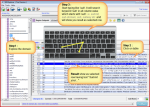 Quick Search on Table:
SDB Explorer also supports quick text search on table on a simple key press. You can also use this as local and quick search. As you press the key SDB, Explorer starts searching the text, and you will find the row immediately selected, whose text matches with the key pressed text.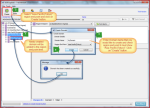 Support for new Region End Point in Asia-Pacific (Tokyo) :
SDB Explorer also supports a new region, end point in the Asia-Pacific (Tokyo) region, so that you can choose a specific region for domains to optimize it for latency, minimize costs, or to address regulatory requirements. All users from Japan may realize benefits from Tokyo Region, to reduce latency to end-users, and retain their data entirely within Japan.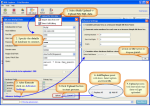 Upload My SQL Data to Amazon Simple DB

SDB Explorer provides a new feature to upload bulk data to Amazon SimpleDB right from MY SQL. You upload data by specifying primary key of your database table as an Amazon SimpleDB Item Name. SDB Explorer also provides you better and clear visualization and statistics features for your uploading data. SDB Explorer allows you to generate item names automatically for uploading data in bulk.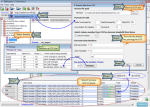 Import data from CSV file to Amazon Simple DB:
SDB Explorer allows you to import data from CSV file and upload data of CSV file to Amazon SimpleDB. You will need to provide settings for CSV parser and specify column number from the CSV file that you would like upload as Amazon SimpleDB Item Name. In absence of unique data in any column to use as Amazon SimpleDB Item Name, then use auto generate item name option.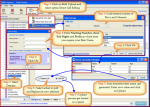 Bulk Upload with Direct Cell Editing:
SDB Explorer supports Direct Cell Editing feature to provide you an editor window to insert data for bulk uploading. You will also get an editor window of your specified dimension; by using it, you can start inserting data into cell.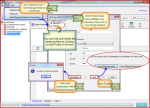 Add/Manage Database Connection Profile :
SDB Explorer also provides you a new feature to create profile to connect with your database. This profile is extremely useful, when you try uploading data from MySQL. This profile saves your host address, port number, database user and the password.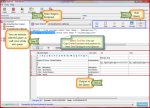 Basic text editing on Amazon Simple DB Queries :
Editing queries by using SDB Explorer has now become easier and simpler. Now, user can easily copy-paste queries and undo-redo changes. In addition, users can also comment, query and run only selected part of query.
AWS Identity and Access Management :
SDB Explorer is uniquely designed to explore Amazon SimpleDB service by using an easy graphical user interface (GUI). Now, SDB Explorer facilitates its users to interact with AWS Identity and Access Management (IAM) service by using an attractive and simple user interface.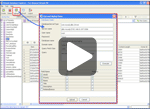 Upload MY-SQL table :
Another user-friendly feature of SDB Explorer is its ability to
upload structured database
table like Mysql on Amazon SimpleDB. It also provides an option to select a field as an item-identifier, after uploading the value of selected field remains unique in an item row, while the rest of the columns are sorted accordingly.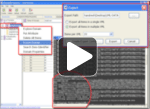 SimpleDB Commander :
SimpleDB Commander
is a command line tool for Amazon SimpleDB. You can configure and
schedule SimpleDB Commander
for automating the
Export Domain
feature of SDB Explorer.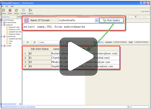 Amazon SimpleDB SELECT query :
By using SDB Explorer, you can run
SELECT query
for each
Amazon SimpleDB domain
just like other database queries to fetch some specific attribute, and to use WHERE clause to conduct a search with a specific condition.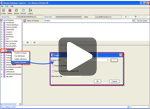 Export domain in XML :
Export Domain
feature in SDB Explorer helps you export data from Amazon server to your hard disk in a XML format. You have the choice to export all items to a SimpleDB domain, to a single XML or multiple XMLs as per your needs and requirements.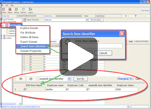 Search on Item Name ( Item Identifier ) :
This special feature of SDB Explorer allows you to conduct search on an Item name (i.e.
Amazon SimpleDB item identifier
). Amazon does not provide search on item identifier. SDB Explorer has an extra attribute "Sdb-item-identifier" for each row. Using this feature, you can quickly retrieve an item row and later perform the 'Update' action or 'Delete' item row beyond the
pagination
limit.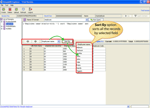 Sort by Item Identifier (Item Name) or Attributes :
This unique feature of SDB Explorer provides an option for sorting of records either in an ascending/ or a descending order for any of the attributes. It has an extra attribute 'Sdb-item-identifier' to provide
sort on item identifier
.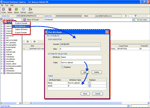 Put Attribute with REPLACE :
SDB Explorer helps in integrating attributes in SimpleDB domain. 'Replace' option is provided, when you perform a '
put attribute
' operation. You can also add multi-value for an attribute OR replace older value by choosing Replace option.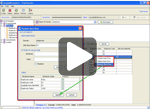 Update an Item Row or an Attribute :
SDB Explorer provides a facility to update whole item row, as well as single attribute value depending on your needs and requirements.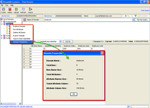 Displays SimpleDB Domain property :
A right click enabled '
domain properties
' option on selected domain displays its properties. Properties displayed here are Domain name, Total item, Item-Name Size, Total Attributes, Attribute-Name Size, Total Attribute-Values, and Attribute-Values Size.

Minimizes Amazon SimpleDB request for fast listing :
Here, the SDB Explorer deploys "QueryWithAttributes" feature that provide an ultra-quick list of results fetched. It includes list of attributes-value pairs with item identifiers that reduces number of requests and hence, it saves you some money.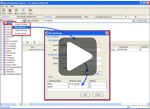 Create Domain and item row :
You can now create a new
Amazon SimpleDB domain
byusing SDB Explorer. SimpleDB Domains consist of rows and columns, in which you can store all structured data. With SDB Explorer, you can also add new item row(s) at any time in the domain.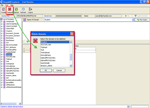 Delete Domain and item row :
You can also
delete Amazon SimpleDB domain
item row by using the SDB Explorer. Item row can be deleted one by one or all at once by using 'Delete all items' option.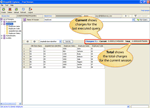 Display Query Charges :
SDB Explorer displays the charges for the last executed query and the total for all executed queries for the current session, which is calculated by
Amazon SimpleDB BoxUsage
in USD. Thus, you would know how much you have to pay.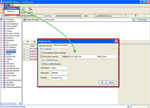 Preference panels for pagination and proxy setting :
SDB Explorer provides two separate options in preference window for
pagination setting and Proxy setting
, which makes it more user-friendly and easy to use system.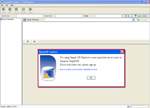 Help on start up :
On start up the software, the SDB Explorer assists you, by chance if you do not own an account on Amazon SimpleDB . It also guides you how to create a domain on Amazon SimpleDB, if you have no domain integrated in your account.

Tip and Tricks :

SDB Explorer provides tips and tricks on startup that helps users in getting information about its features and this feature makes it easy to perform a series of SimpleDB operations.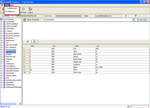 Debug on/off :
You can set
debug on
to create debug logs of all the activities performed in your Amazon SimpleDB account. By using debug logs, you can easily track all the activities in SDB Explorer. Set 'debug off' stops debug logging.